Fargo-Moorhead's First and Foremost
Lifestyle Community
The Crossing is the foundation of our HighPointe community. It's the original first phase of our impressive development project, which transformed the old area into a beautiful neighborhood with 62 upscale apartments homes, while still preserving the location's rich history.
The Crossing offers one-, two-, and three-bedroom options. It's also connected to the other HighPointe buildings (the Commons and the Courtyard) and has access to all exclusive HighPointe neighborhood amenities.
HighPointe developer, Michael Bullinger, says the goal of HighPointe Apartment Homes is to provide "an environment that will enhance the…neighborhood, yet offer the convenience of apartment living."
With many different apartment styles from which to choose, HighPointe offers a gracious atmosphere with the low maintenance freedom of an apartment home.
In addition to solid construction, HighPointe provides the kind of amenities found more frequently in custom homes. Rather than "cookie cutter" floor plans, there are eight different apartment styles starting with a modest one bedroom all the way to a vaulted-ceiling, three bedroom with master bath.
On the main floor, many apartments have an outdoor patio, just right for socializing or a summer barbeque. On the third floor, several of the apartments have vaulted ceilings in the living rooms. Every apartment home has been wired for Internet access.
The living spaces range from 735 square feet to more than 1,600, offering a significant choice in the 62 apartment homes. The living room areas have different shapes, giving residents flexible options for personal decorating. All of the windows have cream wood blinds, complementing the neutral, yet inviting, decor. An eye-catching part of every living room is the gas fireplace, with the custom finished mantle and ceramic surround.
The foyers and kitchens are finished in durable wood laminates, designed to hold their beauty even in high traffic areas. The kitchens feature transitional maple wood cabinets done with a cherry finish, granite looking countertops, self-cleaning ovens, built in microwaves, ultra quiet dishwashers and oversized refrigerators. Under cabinet lighting, extra seating at the counter, Kohler stainless steel sinks and distinctive designer light fixtures complete the upscale look.
Designed for convenience and year-round comfort, all the bedrooms feature ceiling fans. The energy-efficient windows also have a specialized security lock that allows for limited air flow without allowing access. For those who value closet space, there are many styles with walk-in closets in the master bedroom—some that even have room for the washer and dryer. In other apartments, the washer and dryer are conveniently stacked out of the way in an oversized hall closet.
In addition, many of the apartments have low-lipped shower stalls for easier access, instead of the higher sided tub/shower combinations. Kohler comfort height toilets are also a handy feature that is standard in all of our apartment homes.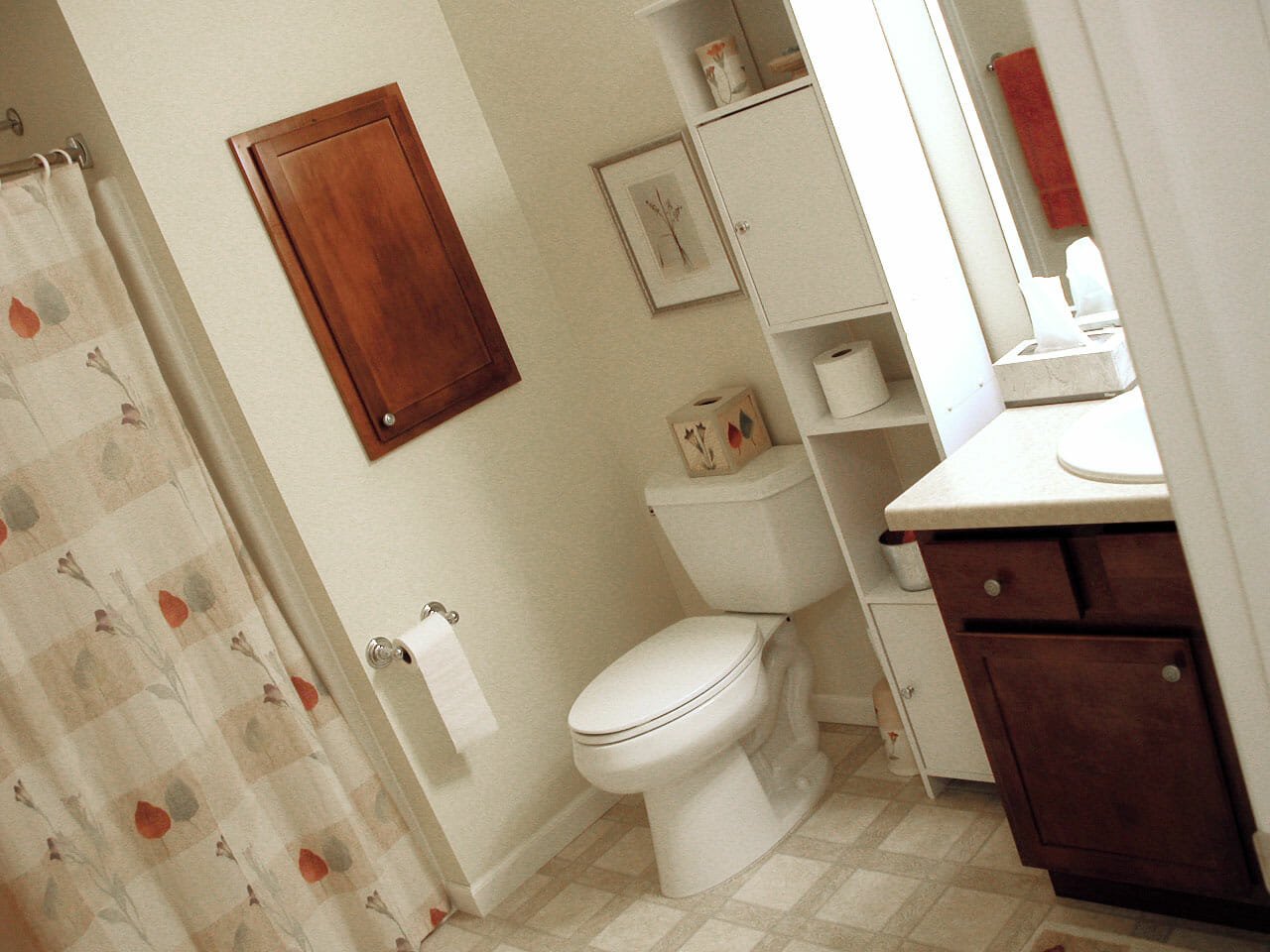 In today's world, security is always a concern, and HighPointe's building security is thorough. There's computer documented access to the building and garage; full-view peepholes in all apartment doors; 24 hour a day security monitoring; plus, well-lit entrances and parking lots. There's also a visitor security access system that allows residents to preview guests on a television channel prior to granting them access to the building.
The Crossing At HighPointe
Photo Gallery